If you're a new resident of
Redwood City
, or if you're just looking for activities and attractions to visit during your first week of visiting here, you've come to the right place! In this blog post, we'll list some of our favorite things to do in Redwood City. From exploring the city's history and culture to enjoying its natural beauty, Redwood City is a city full of adventure and possibilities.
1: Wander the San Mateo County History Museum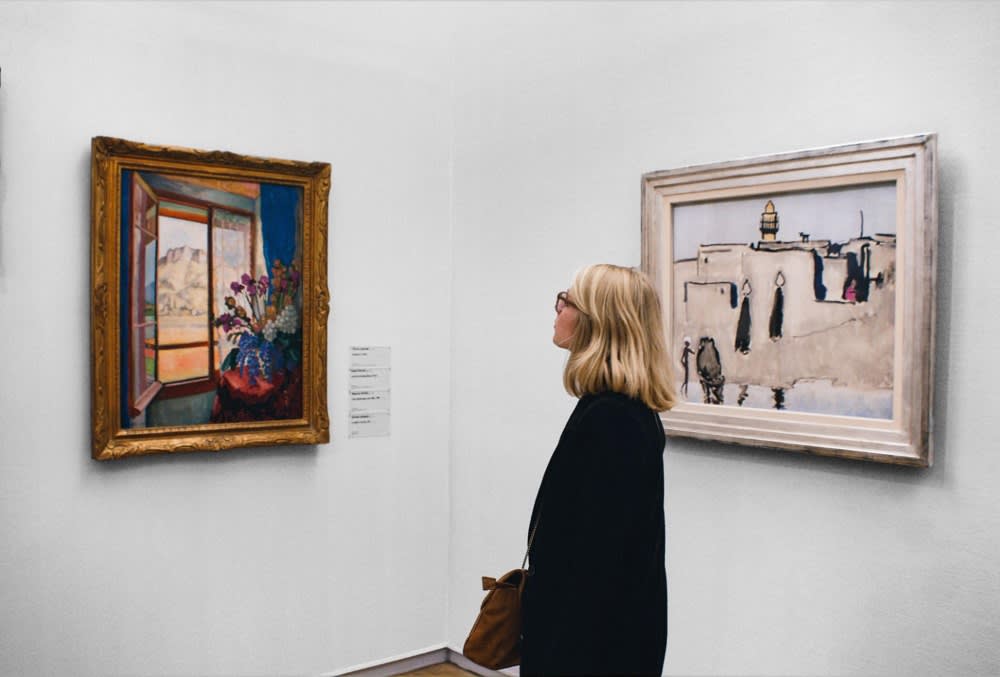 Photo courtesy of Unsplash
The San Mateo County History Museum occupies the historic courthouse, which was designed by architect Glenn Allen. The museum features a number of exhibits that showcase the county's rich history. The "Land of Opportunity" exhibit focuses on the immigrant experience following the Gold Rush, while "Journey to Work" explores how transportation evolved from the early 1900s onwards. "Nature's Bounty" highlights the local natural resources that have made San Mateo County such a prosperous region, including redwoods, shrimp, freshwater, and rich soil. Visitors can also learn about the county's role in the California Mission system and its development as a thriving agricultural region. With so much to see and do, the San Mateo County History Museum is a must-visit for anyone interested in learning more about this beautiful area.
2: Dine at Angelicas
Angelicas Restaurant & Bar is the perfect place to enjoy a leisurely meal with family and friends. The breakfast menu features seafood crepes with crab, shrimp, or smoked salmon alongside cinnamon buttermilk pancakes and huevos rancheros. For lunch, there are delicious options in store, such as an avocado BLT or grilled salmon. The dinner menu includes seafood pasta, Angelicas Pato con Mole, and Cuban Mojo grilled pork chop. And don't forget the Happy Hour specials! Enjoy small plates like Jalapeno Potato Poppers, Crispy Coconut Prawns, and Tacos de Carnitas, paired with your choice of beverages like margaritas, Moscow Mules, Mint Mojitos, Guava Whiskey Sours, and much more. Whether you're looking for a casual breakfast spot or a romantic dinner setting, Angelicas has something for everyone!
3: Check out the Gourmet Haus Staudt
Gourmet Haus Staudt is a German market found in Redwood City. They offer a wide variety of rare European goods, including candles imported from Germany, pickled veggies, deli meat, and cheese. In addition to their market, they also have a bottle shop where you can find wines, meads, ciders, spirits, and both German and craft beer. And, of course, they have a selection of German beer on tap in their Biergarten and Stube. The Biergarten and Stube are open daily for lunch and dinner, offering a rotating array of daily specials and beer selections. So whether you're looking for authentic German food or just a place to relax with a pint of beer, Gourmet Haus Staudt is the perfect spot.
4: Visit Edgewood Park & Natural Preserve
Edgewood Park & Natural Preserve is a beautiful place to visit any time of year and is always one of our favorite things to do in Redwood City. The park spans 467 acres of grassland and woodland and features three picnic areas, a meadow, an amphitheater, and miles of hiking and horseback riding trails. Whether you're looking for a quiet place to bird-watch or a fun-filled day of hiking and picnicking, Edgewood Park is sure to please. So come on out and enjoy all that nature has to offer!
5: Enjoy a glass of wine at The BottleShop Wine Bar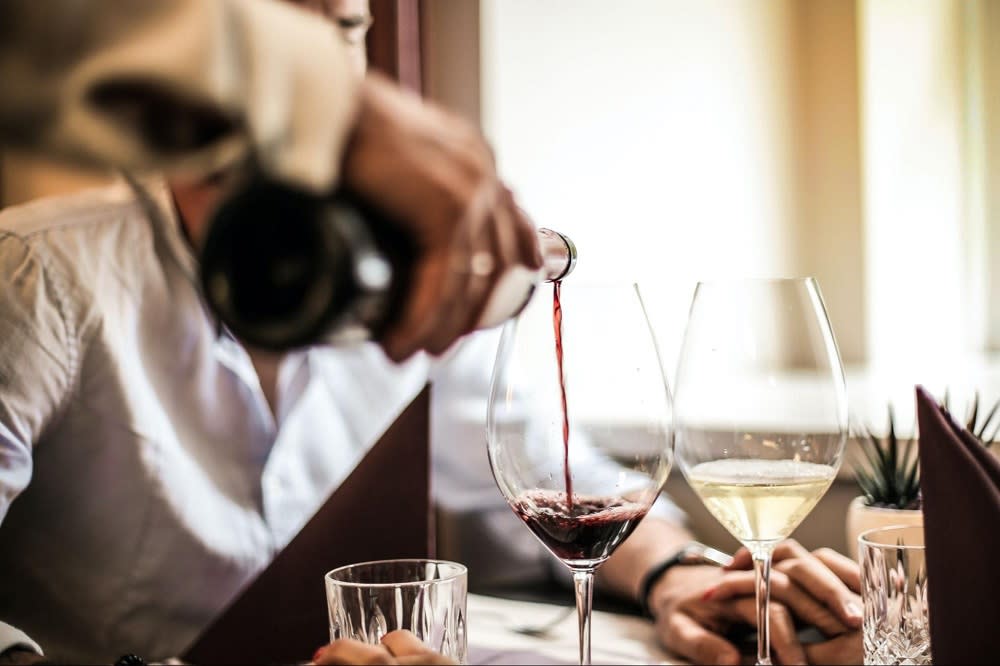 Photo courtesy of Pexels
Wine lovers rejoice! The BottleShop Wine Bar in Redwood City is the perfect place to enjoy a glass or bottle of your favorite vino. Whether you're in the mood for a white wine from Jomain Frères Les Tillets or a red wine from Domain Du Vieux Collège Les Champs Des Charmes, they have something for everyone. If you're looking for a little something to nibble on, they offer small plates like braised BBQ ribs, curried squash soup, and cottage pie. For dessert, try their cheesecake or apple tart. So next time you're in the mood for a relaxing evening with good food and great wine, be sure to stop by the BottleShop Wine Bar. Cheers!
6: Catch a show at the Fox Theatre
The Fox Theatre in Redwood City is a historic landmark that has been entertaining locals and visitors alike for generations. Built in 1929, the theatre has an old-world charm that is impossible to resist. Whether you're catching a show by up-and-coming local talent or enjoying a classic holiday performance, there's always something going on at the Fox. With a calendar that includes everything from live music and comedy to dance and theatre, there's sure to be something for everyone. So if you're looking for a night of entertainment, be sure to check out what's playing at the Fox Theatre in Redwood City.
7: Head to Pulgas Water Temple for great photo ops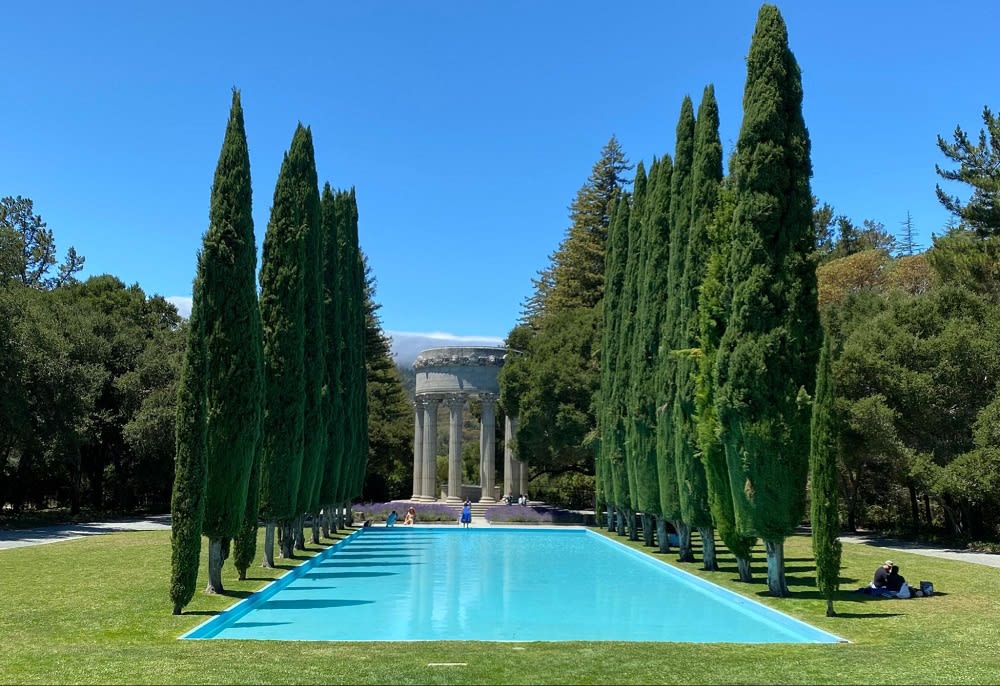 Photo courtesy of Unsplash
Nestled in the heart of Silicon Valley near Redwood City, the Pulgas Water Temple is a hidden gem. Originally built in the 1930s as a way to commemorate the city's dependence on water from the Hetch Hetchy Reservoir, the temple is now a popular spot for locals and visitors alike. Whether you're looking to take some photos with friends or just stroll the tranquil grounds, the Pulgas Water Temple is a great place to enjoy some peace and quiet. With its scenic views and numerous selfie opportunities, it's also a great place to snap some pictures for your Instagram feed.
Honorable Mention: Check out Holidays at Filoli
Looking for a festive way to celebrate the holidays? Look no further than Filoli! The Holiday at Filoli event is a beloved tradition for many, and it's easy to see why. Whether you're coming for a daytime stroll through the garden to admire the holiday decor and lights or an evening firepit experience under the stars, there's something for everyone at Filoli. Santa will be on hand for photos on the weekends in December, and you can even design your own holiday wreath at one of the Flora Parties.


Whether you're a first-time visitor or a new resident, there are plenty of things to do in Redwood City. We hope this list gives you some ideas for your first week in the city. If you're looking to start your search for
Redwood City homes for sale
, be sure to reach out to one of the experienced agents on
The Doran Team
. They would love to help you find your perfect spot in this vibrant community.

*Header photo courtesy of Unsplash