California is a large and diverse state, making it difficult for homebuyers to search for a neighborhood that fits their lifestyle. When looking in Palo Alto, Redwood City, and San Carlos, buyers can count on a range of communities providing luxury living next to high-end amenities. Before highlighting specific neighborhoods, here's what you need to know about the current real estate market.
The counties where these cities are located are experiencing a cooling market, which is good news for buyers searching in the area. In
San Mateo County
, the median sale price is down 14.41% since last quarter, and single-family homes spend 11 days longer on the market. Similarly, in
Santa Clara County
, average days on the market have increased by 11 days compared to last year. However, the median sales price has risen slightly, up 2.2% for single-family homes. With this in mind, check out the neighborhoods featured below.
Palo Alto Neighborhoods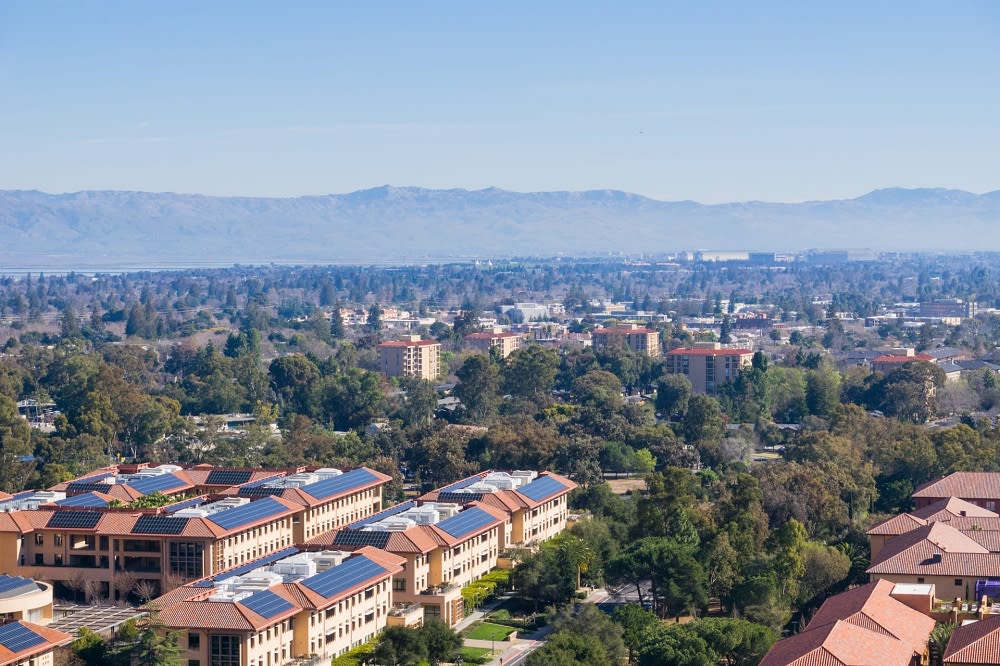 The "birthplace of Silicon Valley,"
Palo Alto
is home to a booming tech industry, as well as beautiful neighborhoods and outdoor recreation areas. Residents love this dense community for its convenient location next to San Francisco and San Jose, as well as its walkability within the city. When searching for
Palo Alto real estate
, consider the three neighborhoods below.

Midtown
Midtown is a popular neighborhood in Palo Alto, loved for its location next to shopping areas like the Midtown Shopping Center, outdoor recreation spots like Mitchell Park, and plenty of highly rated schools for families. Residents enjoy its residential feel, with landscaping lining sidewalks and lawns. Buyers searching in this area can expect a mix of larger, new homes and mid-sized bungalows. Properties in Midtown average
about $2.7 million
, which is down from the same time last year.

Palo Alto Hills
Buyers who want to feel immersed in the city's nature should search for homes in
Palo Alto Hills
. Surrounded by open space preserves, those interested in a life away from the hustle and bustle of Silicon Valley can enjoy the several trails for biking, hiking, and horseback riding. Nearby outdoor recreation spots include Foothills Park and Pearson-Arastradero Preserve, while homes in the area are mostly large, modern reconstructions.

Crescent Park
Crescent Park offers residential, luxury living in large properties on generous lots. Although most homes are newer and span a variety of styles, there are also older homes with Spanish Colonial influences. This is one of the most prestigious neighborhoods in the area, as many important individuals in Silicon Valley live here. Residents enjoy nearby amenities like Elanor Pardee Park, University South's dining and nightlife, and shopping in Downtown Palo Alto.
Redwood City Neighborhoods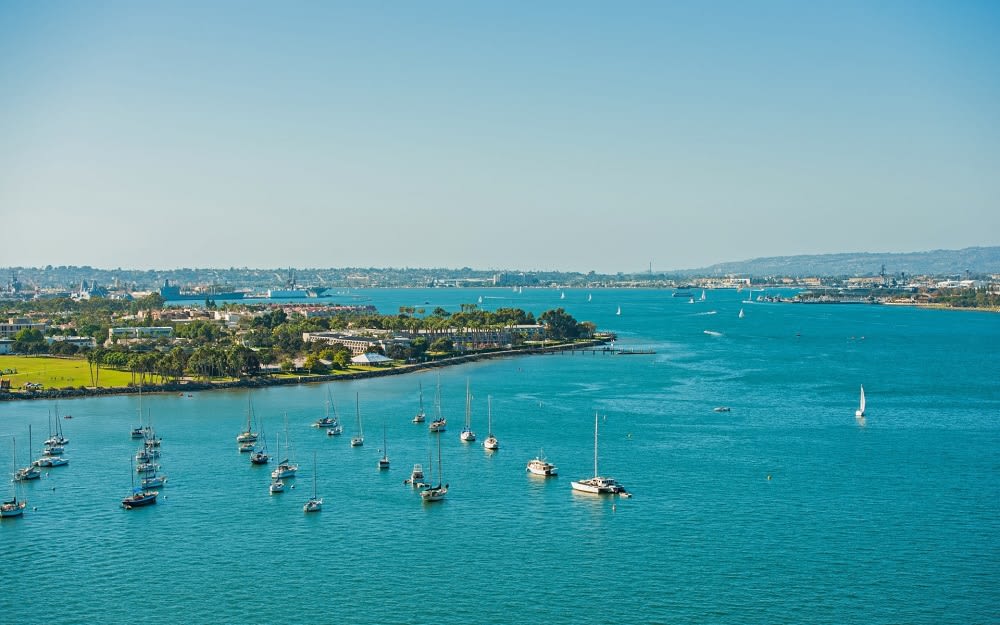 Redwood City
is another excellent place to start a neighborhood search in California, as it's considered the heart of Silicon Valley. As such, this affluent city offers several luxury communities and large properties. Residents enjoy its location only 27 miles from San Francisco, as well as attractions like the Citadel Outlets and the Edgewood Park & Natural Preserve. Check out the two neighborhoods below when searching for
Redwood City real estate
.

Redwood Shores
One of the wealthiest neighborhoods in the country,
Redwood Shores
is a private community that can only be accessed through San Carlos. Buyers interested in living next to or near the water will enjoy the waterside location, as the neighborhood's name suggests, while the amenities within the neighborhood make up for the tricky route out of the community. Residents enjoy amenities like its several parks, its walking areas, and community events like the Redwood City's Farmers Market.

Bair Island
Another neighborhood offering Redwood City real estate by the water is
Bair Island
. Separated by Redwood Creek, those searching for someplace to live can find multi-family residences looking out onto the water on the northern side. There are also residential properties further into the neighborhood. Notably, this community has several marinas, such as Redwood Creek, Steinberger Creek, and Smith Slough. Overall, this is a quiet neighborhood residents love for its position on the water.
San Carlos Neighborhoods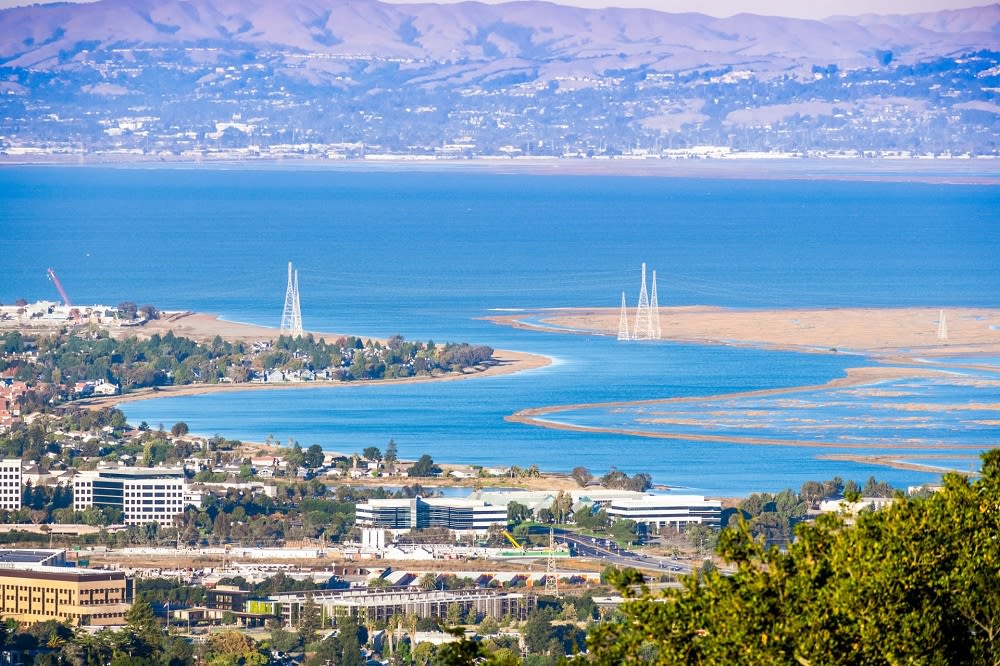 San Carlos
provides great views of the bay and equally as impressive properties next to entertainment and fine dining within the urban center. This affluent city features a great school district for families, beautiful weather, a popular downtown, and recreation spots like the San Carlos Marketplace and Burton Park. Whether you're looking for
San Carlos real estate
near the city center or in the rolling hills of its outskirts, start with the two neighborhoods below.

Alder Manor
Buyers searching for properties removed from the bustle of San Carlos can start their search in
Alder Manor
, located on the city's outskirts. Properties in this area are spacious and quiet, surrounded by Eaton Park — 57 undeveloped acres of nature. Residents love this neighborhood for its rolling hills, views of the bay and canyon, and residential living. The downtown amenities aren't far, providing the perfect refuge after a day out.

Howard Park
For a neighborhood closer to all that San Carlos has to offer, Howard Park is conveniently located next to downtown. This popular community provides charming single-family homes, condos, and a walkable area along quiet residential streets. This neighborhood is popular with families due to its location out of the secluded hills and the nearby shopping and dining. Howard Park often rivals White Oaks, another community near downtown featuring remodeled, pre-war homes.
Ready to explore CA neighborhoods?
When searching in the Silicon Valley cities of
Palo Alto
,
Redwood City
, and
San Carlos
, these are only seven great neighborhoods to start your search. Buyers interested in narrowing their home search should partner with a local real estate agent, who will have in-depth knowledge of a neighborhood's atmosphere, surrounding services and amenities, and more. When you're ready to start your search in these California cities, contact one of the experienced agents on the Doran Team to help guide you through the process.